When Budyon School became one of the winners of the Global Search for Sustainable Schools, its environmental initiatives received a second wind and became more active.
For example, in January, despite frosts and cold weather, schoolchildren planted seeds of various plants on the windows in the school cafeteria, actually turning it into a mini-greenhouse.
Every day, schoolchildren watched the seedlings of pepper seeds, tomatoes, herbs, etc., and looked forward to the first harvest.
Unfortunately, the life is made its own adjustments, and since March, all schools have been quarantined, where they are to this day because of the COVID 19 pandemic.
Despite this, the teaching staff of the school, headed by the director Mirgul Kaydulatova, looked after the plants, and finally got the first harvest: ripe cherry tomatoes and greens - dill, parsley, onions.
The global search for sustainable schools is coordinated by the State Agency for Environmental Protection and Forestry of the Kyrgyz Republic. 9 countries participate in the global search: the Kyrgyz Republic, Suriname, Brazil, Namibia, Uganda, South Africa, Cambodia, Vietnam, and the Philippines. Государственное агентство охраны окружающей среды и лесного хозяйства КРGlobal search initiated by UNEP, the Institute for Global Environmental Strategies and the Global Planet Network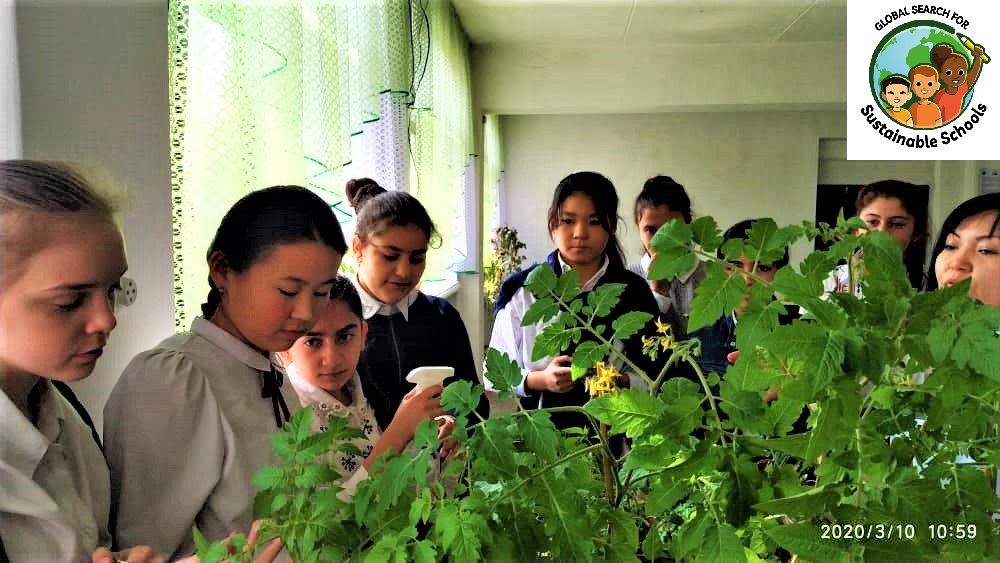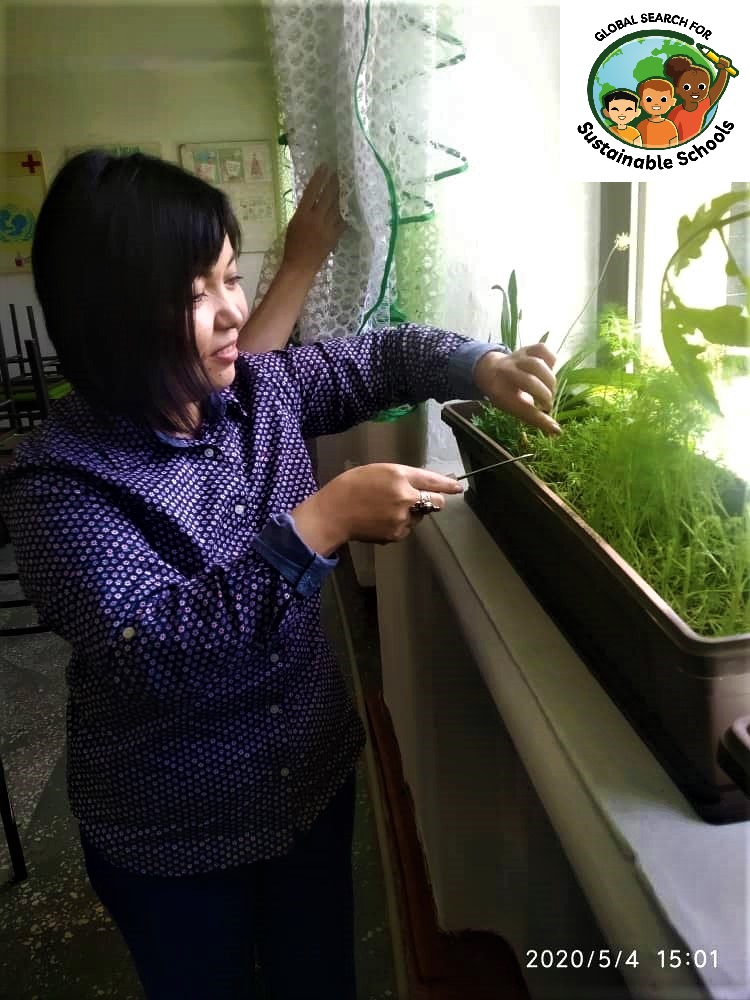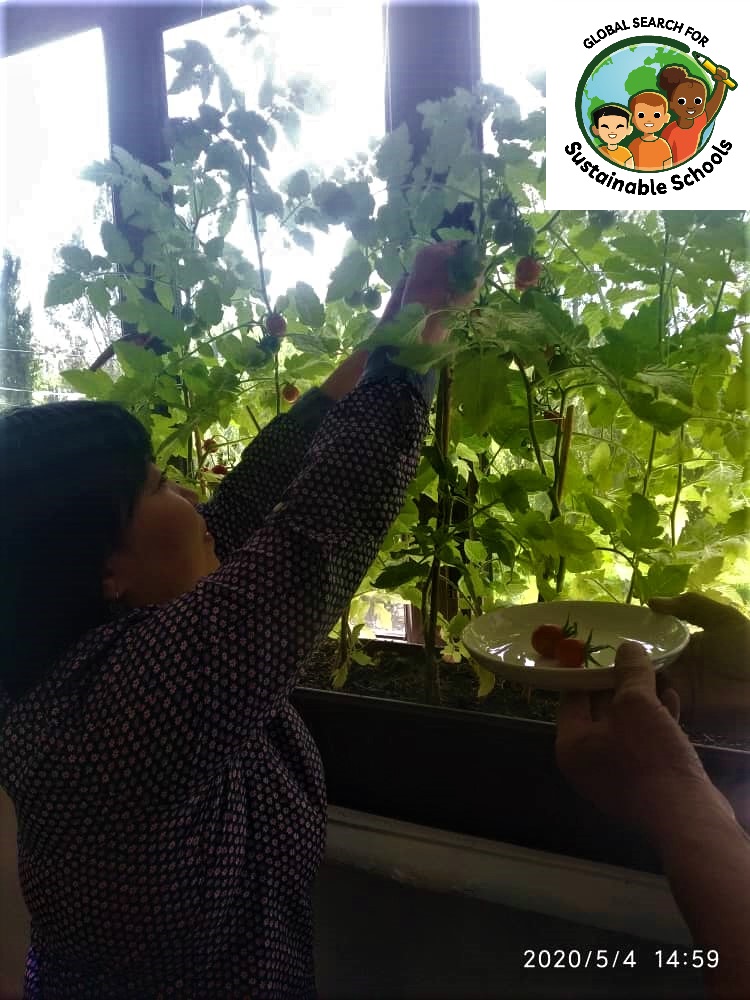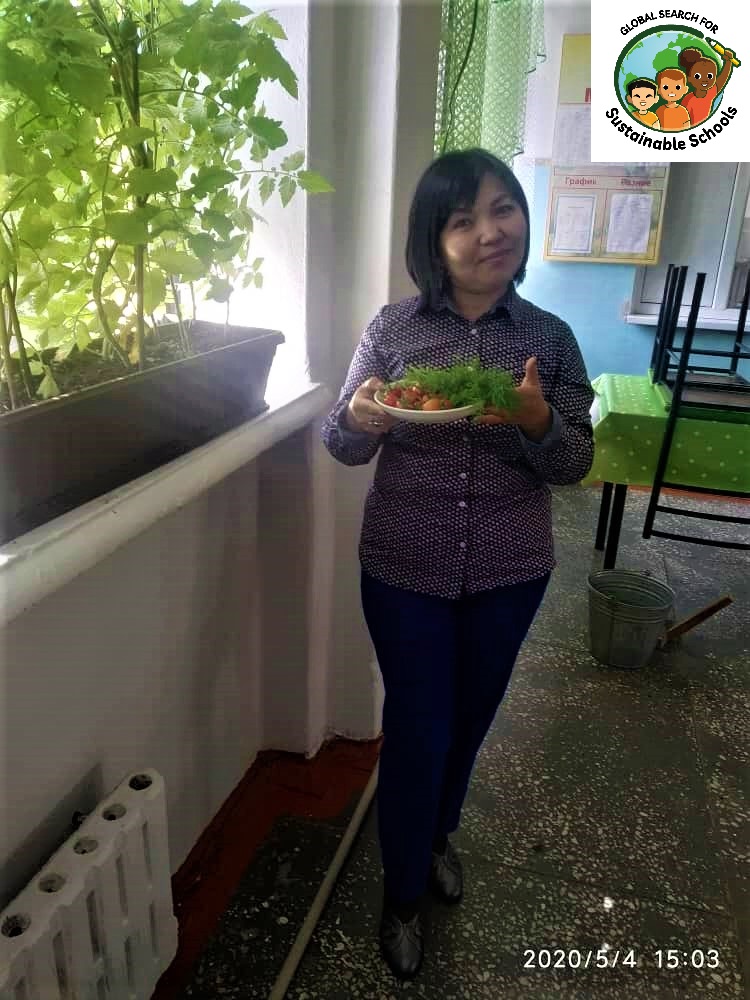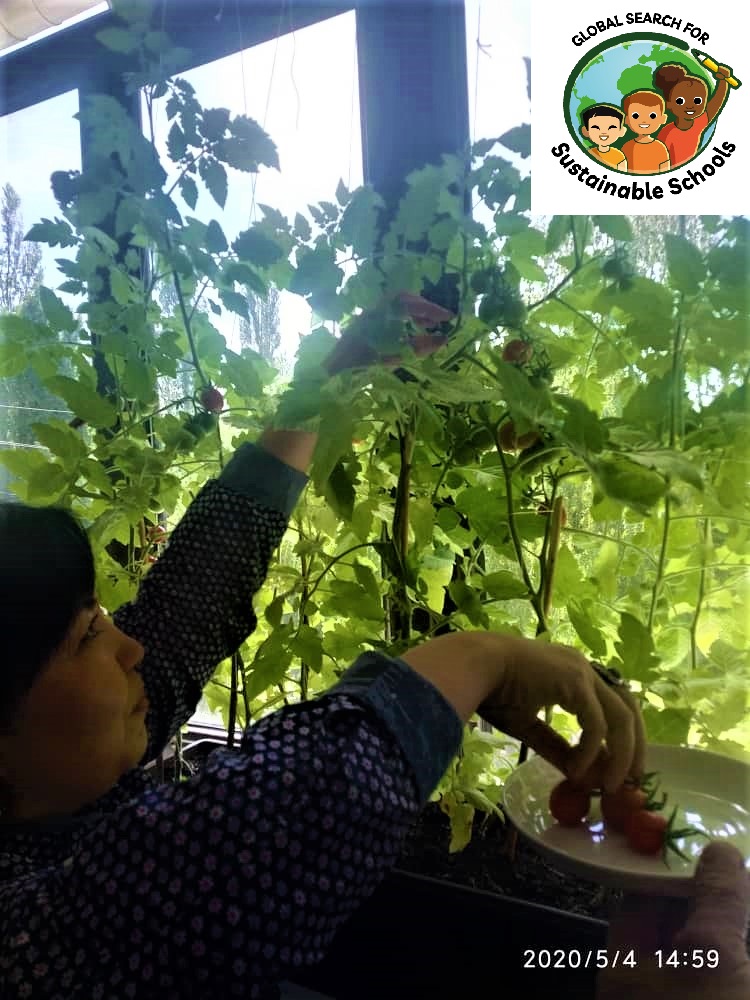 Глобальный поиск, инициированный ЮНЕП, Институтом глобальных экологических стратегий и глобальной сетью «Одна планета»