The administration of the Budyonovskaya secondary school, together with the environmental committee of the school, in the framework of the global search for sustainable schools and in the context of the COVID-19 pandemic, conducted an action "School for a healthy and environmentally friendly lifestyle."
The COVID-19 pandemic has invaded the lives of people all over the planet.
And our school was no exception. In order to maintain physical distance and social solidarity, the action was carried out by school teachers and parents, without the participation of children.
The action is aimed at establishing special boxes for collecting plastic. The urn is presented in the form of an installation - a large lattice bottle. The design does not require large investments, it is convenient for collecting plastic for recycling purposes. Collected plastic bottles and other waste are planned to be delivered to local workshops for recycling.
The installation of the urn and the materials for its manufacture were provided by the parents of the students.
The school administration sincerely thanks the parents of the school and sponsors for their help. The school's Ecological Committee recommends that plastic boxes be installed in other schools in order to improve public amenities and maintain cleanliness and hygiene.
The global search for sustainable schools is coordinated by the SAEPF of the Kyrgyz Republic. 9 countries participate in the Global Search: Kyrgyz Republic, Suriname, Brazil, Namibia, Uganda, South Africa, Cambodia, Vietnam, Philippines.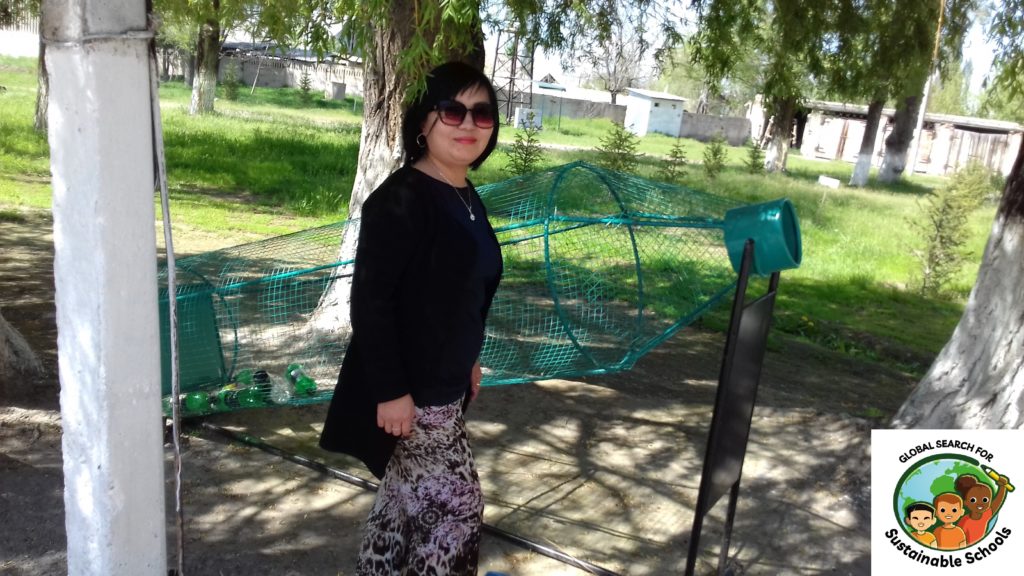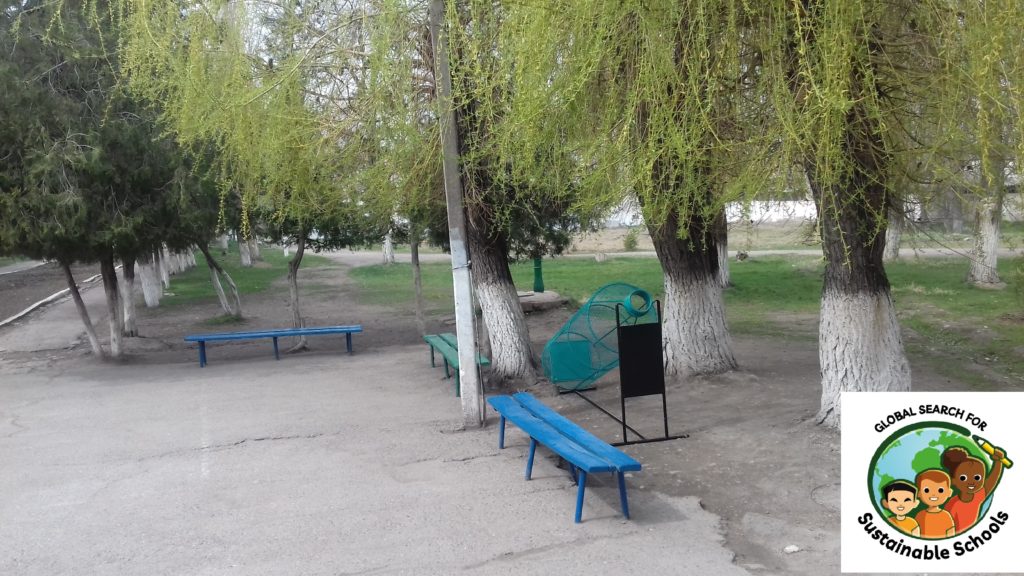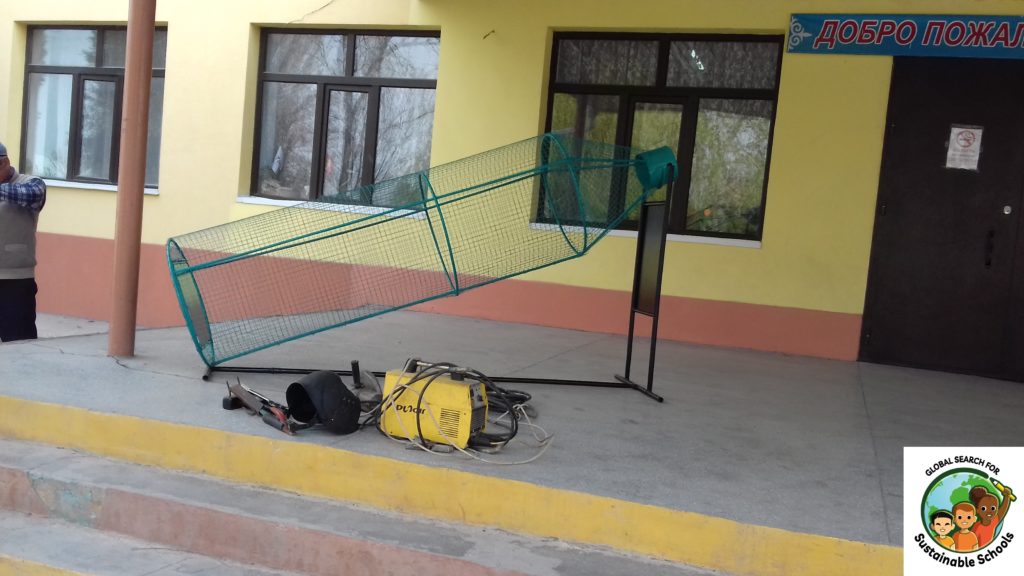 Global search initiated by UNEP, the Institute for Global Environmental Strategies and the One Planet global network